Our Services
Feeding Therapy
Feeding is one of the most complex voluntary processes we engage in as human beings, requiring the use of all eight senses and the coordination of physiology and neurology-and we do it anywhere from three to ten times a day!! There are also social aspects of feeding, which are a very important part of each child's family, school, and social life. During feeding therapy, we use a variety of therapeutic activities and strategies to support the development of each child's physiological, structural, sensory, and behavioral aspects that may impact your child's ability to engage in the feeding process. After a comprehensive feeding evaluation, our experienced therapists will work with you to create a feeding program to best support your child both in the clinic and at home. Feeding therapy can help identify and address a variety of feeding difficulties, including but not limited to:
Pediatric Feeding Disorder
Food Selectivity
Dysphagia
Avoidant Reactive Food Intake Disorder (ARFID)

Tethered Oral Tissue (Tongue Tie or TOTs)
Delayed Feeding Development
Oral Motor Skills Delays

Our goal is to make feeding fun and to take the stress out of family mealtime. Feeding therapy happens in a one-to-one environment and usually with the active participation of the parent to best support carryover across environments.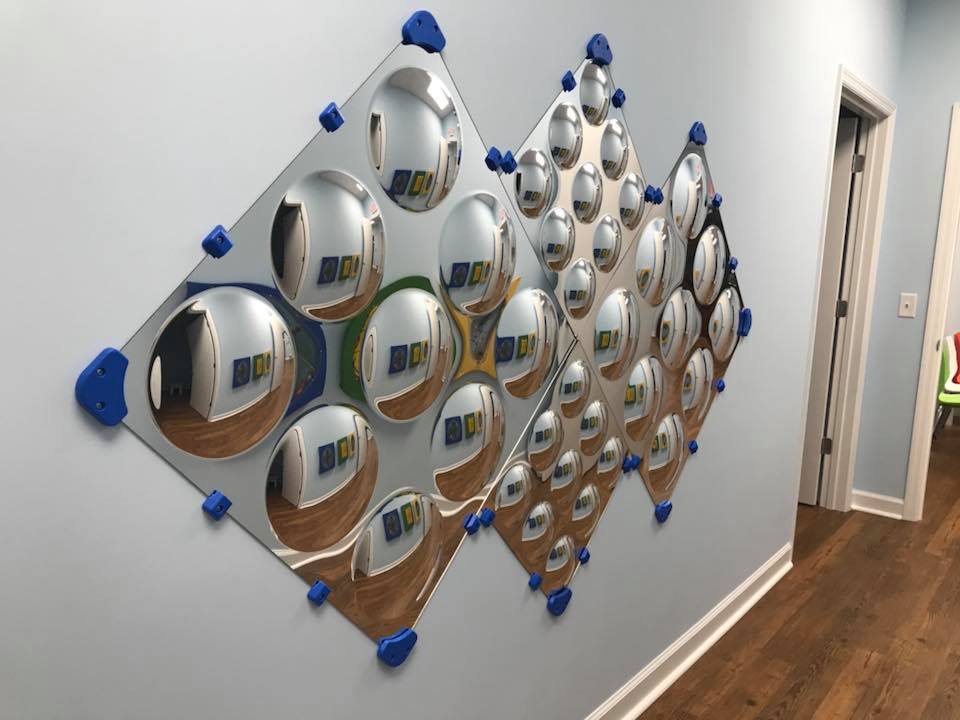 Occupational Therapy
Occupational therapy focuses on a child's ability to participate in daily activities or "occupations." Whether it is a baby learning to reach and grasp a rattle or hold their bottle, a toddler stacking blocks or completing a puzzle, a preschooler learning to use utensils or hold a crayon and imitate lines on paper or a school-aged child learning to dress themselves, write or use scissors, occupational therapy can help develop these skills through the use of functional activities, accommodations, and modifications designed to maximize a child's ability to perform these 'occupations."
An occupational therapist evaluates a child's fine motor skills, cognitive skills, visual perceptual skills, visual motor skills, handwriting skills, self-help skills, play skills, motor coordination, and sensory processing abilities. Children who have needs in any of these areas would benefit from an evaluation by an occupational therapist to determine strengths and deficits and design a treatment plan to assist in developing skills in the identified deficit areas. Occupational therapy also focuses on parent and caregiver education and training.
Below is a list of common conditions which often benefit from occupational therapy:
ADD/ADHD
Autism Spectrum Disorders
Cerebral Palsy
Chromosomal Anomalies
Coordination Difficulties
Developmental Delay
Down Syndrome

Feeding Disorders
Handwriting Difficulties
Hypertonia and Hypotonia
Motor Planning Difficulties
Sensory Processing Difficulties and Disorders
Speech Therapy
Speech therapy focuses on a child's ability to both produce sounds to express wants and needs and the ability to understand what is being said to them. Whether it be a baby learning to coo and babble, a toddler that is learning to say his or her first words or understand simple commands, a preschooler learning to string words together to express simple sentences, or a school-aged child carrying on a conversation, speech therapy can help develop these skills. Language disorders can be either receptive or expressive. Receptive disorders refer to difficulties in understanding or processing language. Expressive disorders include difficulty putting words together, limited vocabulary, or inability to use language in a socially appropriate way.
A speech therapist evaluates a child's ability to produce sounds and syllables in order to say words, a child's fluency or flow of speech (abnormal stoppages, repetitions, or prolonged sounds and syllables), and resonance or voice disorders, including problems with the pitch, volume or quality of a child's voice that distract listeners from what's being said.
Below is a list of common conditions which often benefit from speech therapy:
Autism Spectrum Disorders
Birth Defects (Such as Cleft Lip or Cleft Palate)
Cognitive Delays (Such as Intellectual, Thinking)
Developmental Delays
Hearing Impairments
Weak Oral Muscles

Motor Planning Problems (Apraxia)
Respiratory Problems (Breathing Disorders)
Swallowing Disorders
Weak Oral Muscles
Physical Therapy
Down Syndrome
Physical Therapy
Pediatric Physical Therapy focuses on providing services from infancy through adolescence to children diagnosed with genetic, congenital, or acquired conditions that affect movement and development. These conditions may cause delays in reaching developmental milestones such as rolling, sitting, sit-to-stand, walking, and higher-level coordination skills. In addition to improving upon these developmental milestones, a pediatric physical therapist will assess the range of motion, strength, posture, tone, and gait of children to confidently reach their highest level of independence.
Our Physical Therapists at PTSEGA focus on the treatment of developmental tasks, manipulation skills, endurance, balance, motor planning, and/or coordination. Therapists will assess these functional limitations through a referral from the primary care physician and examination through an evaluation completed at the child's first appointment. Physical therapy does not begin and ends in the clinic, though. Our goal at PTSEGA is to work with not only the child but also the family to ensure the greatest progress toward reaching mobility goals.
In addition, our Physical Therapists assist with ordering custom adapted equipment such as wheelchairs, standers, etc., and make recommendations for lower extremity orthotics as indicated.
Below is a list of common conditions which often benefit from physical therapy:
Autism Spectrum Disorder
Cerebral Palsy
Coordination Difficulties
Developmental Delays
Gait Abnormalities
Genetic Anomalies

Hypotonia
Motor Planning Difficulties
Muscular Dystrophy
Musculoskeletal Impairments
Spina Bifida
Toe Walking
Torticollis